Corporate car services are an essential part of modern business. You might not be familiar with black car services, whether new to the corporate world or trying to reduce your business's expenses. These services offer more than just a way to get to one place.
If you want to be a leader in the business world, productivity, professionalism, image, and image are all important. This article outlines the criteria corporate car services must meet.
Corporate Car Services: Why are they so crucial for the business world
It may seem unnecessary to invest in corporate car services. This service is essential for professionals working in corporate environments because of the following benefits.
Get on the Move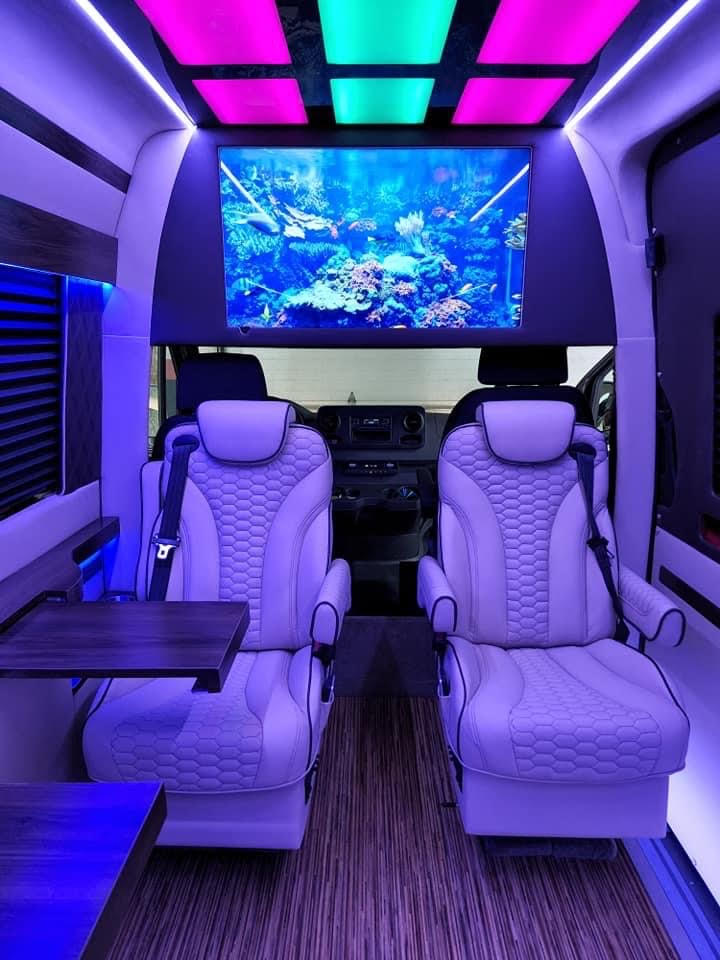 You could be productive if you don't spend so much time driving to business events. You can use your travel time to work on your laptop, schedule other meetings, handle phone calls, practice a speech, and more. It is possible to be productive in bad weather and traffic conditions without being distracted.
In a corporate car, you can also easily discuss business issues. Drivers value professionalism and confidentiality and are driven safely and arrive at each destination on time.
Safety and reliability
Corporate transportation companies can offer reliable services thanks to efficient fleet management systems. Unlike rideshares or taxis, you won't need to worry about travel delays. The company will provide an alternative vehicle if there is a delay so that you can continue your busy schedule.
These vehicles are also safe. To ensure that your chauffeur can safely navigate the roads and meet your needs, they have undergone extensive training, ensuring that corporate cars are safe to travel in.
Professional Image
Image is a vital part of the business world. Luxurious corporate transportation gives you a feeling of professionalism and class and makes your company feel more valuable. Your driver will take care of all transportation needs, increasing your professional image and importance.
You will feel at ease and comfortable.
Corporate car services can offer flexibility and comfort for those who frequently travel for work. Your safety and comfort are the top priorities of your driver.
Another benefit to hiring a luxury vehicle service is its flexibility. You can book multiple vehicles at once or one car to provide service between different locations.
The Benefits of Corporate Transportation
Here are some examples of situations where luxury car services can be beneficial.
Business Meetings
Most corporate car reservations can be used to attend business meetings. A professional image can help you be seen as a VIP in the corporate world. A chauffeured luxury vehicle is a great way to show professionalism and confidence when you arrive at meetings.
Team Building Events
Team-building events are designed to encourage cooperation and productivity among colleagues. A fleet of corporate vehicles may be used to accommodate small, medium, or large groups. This is an excellent opportunity for team building. Everyone will be able to reach their destination safely, and colleagues can also begin networking while on the way.
Conferences
Business seminars and conferences are typical for people to network and learn together. A professional chauffeur will ensure you arrive on time and in style at your destination. If you are attending an event in a foreign city, the service and the chauffeur will significantly assist you.
Airport Transportation for Corporate Clients
It's a great way to impress corporate clients by organizing luxury airport transport for their arrival in your city. The service could also be hired for business travel.
Corporate car service chauffeurs communicate regularly with their dispatch to receive the most current information about flights at local airports. Your driver will ensure that your VIP guest or you are picked up and dropped off at the airport promptly.
Bergenpromlimo.com is the best choice for exceptional corporate transportation.
Bergenpromlimo.com has been the destination of choice for top-quality limo services in Washington, DC, Maryland, and Virginia. Our professional and courteous staff have been in the business for over a decade. The fleet of luxurious vehicles includes a chauffeur, comfortable seating, and other outstanding amenities.